Dr. Rita Baranwal
Assistant Secretary for Office of Nuclear Energy
Department of Energy, USA
Dr. Rita Baranwal serves as the Assistant Secretary for the Office of Nuclear Energy in the U.S. Department of Energy (DOE).  Dr. Baranwal leads the office's efforts to promote research and development (R&D) on existing and advanced nuclear technologies that sustain the existing U.S. fleet of nuclear reactors, enable the deployment of advanced nuclear energy systems, and enhance the U.S.A.'s global commercial nuclear energy competitiveness.
Prior to her current role, Dr. Baranwal directed the Gateway for Accelerated Innovation in Nuclear (GAIN) initiative at Idaho National Laboratory.  She was responsible for providing the nuclear industry and other stakeholders access to DOE's state-of-the-art R&D expertise, capabilities, and infrastructure to achieve faster and cost-effective development, demonstration, and ultimate deployment of innovative nuclear energy technologies. Under her leadership, GAIN positively impacted over 120 companies.
Before joining the U.S. Department of Energy, Dr. Baranwal served as Director of Technology Development & Application at Westinghouse.  There, she led the creation and development of game-changing technologies and managed characterization and hot cell laboratories.  Her previous positions at Westinghouse included director of Core Engineering and manager of Materials and Fuel Rod Design.  Prior to joining Westinghouse, she was a manager in Materials Technology at Bechtel Bettis, Inc. where she led and conducted R&D in advanced nuclear fuel materials for US Naval Reactors.
Dr. Baranwal has a bachelor's degree from Massachusetts Institute of Technology in materials science and engineering and a master's degree and Ph.D. in the same discipline from the University of Michigan.
---
Craig Piercy
Executive Director and CEO
American Nuclear Society
Craig Piercy joins ANS from Bose Public Affairs Group where he was the Managing Director of Federal Relations. He managed a 20-person operation and a portfolio of clients spanning industry, academia and government. Among his responsibilities at Bose, he served as the Washington Representative for ANS. Piercy played a central role in several high-profile nuclear policy victories, including the creation of the Nuclear Energy University Program (NEUP) and Integrated University Program (IUP), and the defeat of legislation that would have banned the commercial use of many common radioisotopes.
Prior to entering private practice, Piercy worked on Capitol Hill for eight years, serving as Chief of Staff for Congressman Joe Knollenberg (R-MI) and Associate Staff of the House Appropriations Committee. He also served as Assistant Vice President of Federal Affairs for Wayne State University where he coordinated several successful, high-profile political efforts to secure funding for WSU's R&D activities.
---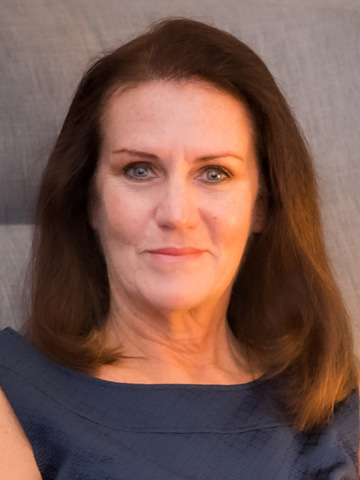 Marilyn C. Kray
 President 2019-2020
American Nuclear Society
As vice president of nuclear strategy & development for Exelon, Marilyn Kray leads major initiatives on current and advanced reactor designs to create growth opportunities that leverage Exelon's nuclear operations competency. These initiatives include pursuing operational service agreements, both domestically and internationally, as well as engaging with advanced reactor developers in order to evaluate potential business opportunities and future technology deployment.
She served as president of NuStart Energy Development LLC, an industry consortium formed to develop the process for preparing the combined construction and operating license applications for the first new nuclear plant construction in the United States in over 30 years.
Her in-depth knowledge of the global nuclear industry comes from years of experience including as vice president of Exelon Nuclear Partners. In this role, she led international business development. Prior to this, she served as Exelon's vice president of nuclear acquisition support, where she pioneered internal processes for due diligence and plant transitions. The result was the successful purchases of the Three Mile Island, Clinton, and Oyster Creek generating stations. More recently, she led the acquisition of the FitzPatrick nuclear power plant.
Marilyn began her career with Exelon in the licensing organization for the Peach Bottom Atomic Power Station. Prior to joining Exelon, she was a reactor engineer and project manager for the U.S. Nuclear Regulatory Commission. She has testified in front of Congress on multiple occasions regarding nuclear development in the United States. Throughout her career Marilyn has served in leadership roles as Exelon's representative to the Nuclear Energy Institute and the Electric Power Research Institute.
Marilyn has been a member of ANS since 2007 and serves in the Education, Training, and Workforce Development Division as well as the Operations and Power Division. In 2007, she received the American Nuclear Society's Utility Leadership Award. Other recognitions Marilyn has received include the World Nuclear Association award for Distinguished Contribution to the Peaceful Use of Nuclear Technology, and under her leadership the NuStart organization was one of four finalists for the 2012 Edison Award.
Marilyn is a graduate of Carnegie-Mellon University, with a Bachelor of Science degree in Chemical Engineering.